Body Kinetics
A Community-Oriented, Family-Owned Health Club
Body Kinetics is a family-owned neighborhood health club in business since 1990. Brothers Michael Hoeber Jenkins and John Hoeber, and the latest addition to Body Kinetics ownership, Kevin Perrott, offer a personalized exercise experience at our locations in Novato and San Rafael.  It is our mission to educate and inspire you to take on your own health with the best science-based evidence available.
People like you choose Body Kinetics every day because they want a friendlier health club that offers clean facilities, great equipment, personalized scientific-wellness programs and terrific personal fitness trainers. Our dedicated staff works hard to ensure your safety, health, and fitness every time you walk in the door. Body Kinetics is your fitness partner for life here to help you reach your health goals.
At Body Kinetics, we believe in an integrated approach to your health and well-being. It includes not only muscle strength, flexibility, and cardiovascular endurance, but also scientifically-guided nutrition, mindfulness, rest, and recovery – all done within a supportive community of like-minded clients wanting to maximize their health, resiliency and durability.
Specializing in personal training for 32 years and voted "Best of Marin" in 2020 and 2021, our trainers incorporate the latest exercise science principles to provide clients with innovative and beneficial workouts. Our small group training classes propel individual workouts to an advanced level, complete with personalized coaching from certified trainers. Our trainers promote and inspire a dynamic atmosphere of fun, camaraderie, and support.
Connect with Body Kinetics' community in our live, indoor and outdoor exercise classes! We are the only health club in Marin that offers outdoor group cycling. Visit one of our two locations in Novato and San Rafael to experience the difference of a family-owned and inviting neighborhood health club where you can feel right at home from day one. Group classes are included in your membership. Members also have access to over 45 live virtual classes per week and a video library of recorded on-demand classes.
Body Kinetics' management and staff have implemented several new measures to ensure members' safety and comfort during workouts. We also provide personal disinfecting spray bottles to members and have redesigned our floor plan with well-spaced fitness equipment. We offer plenty of cardio and strength equipment, free weights, and many other fitness props to meet all of your needs! Our fantastic outdoor training area with lots of equipment and athletic turf in San Rafael and Novato add an exciting dimension to our health clubs.

Novato
1530 Center Rd
Novato, CA 94947
San Rafael
1800 Second St
San Rafael, CA 94901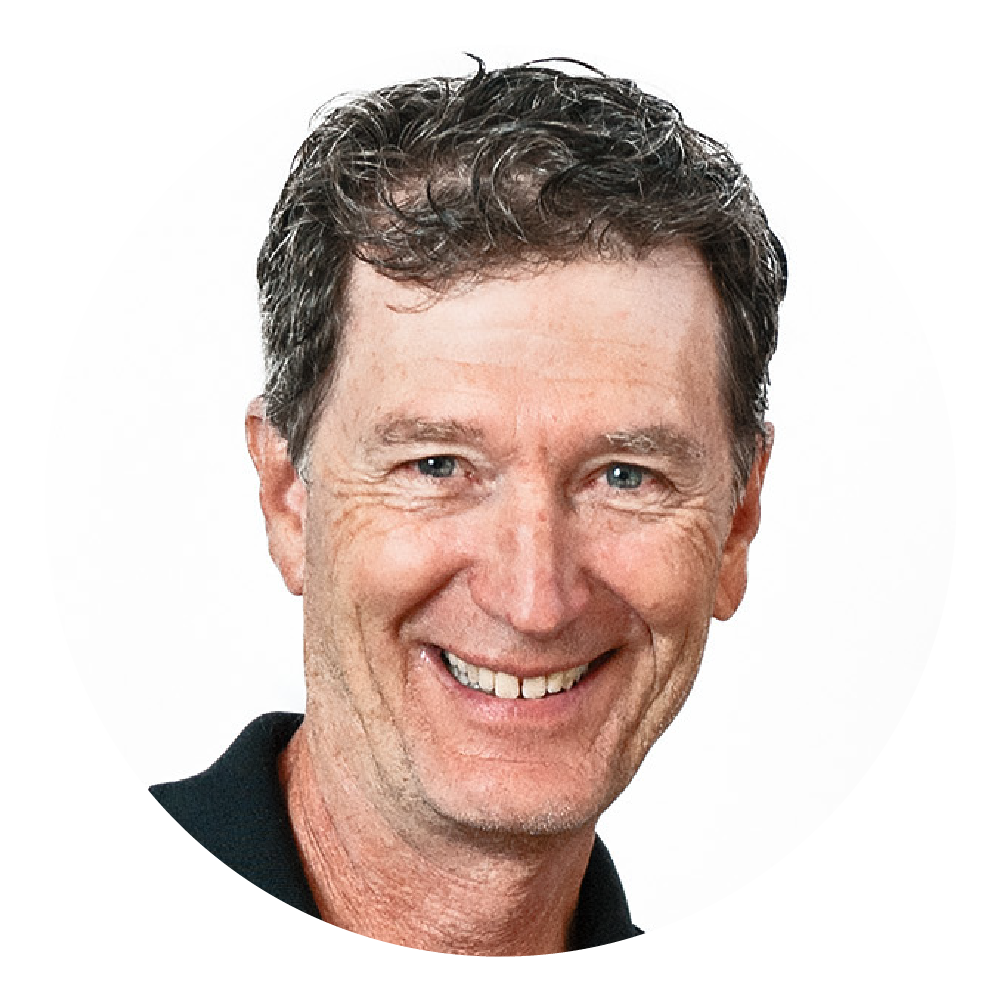 Michael Jenkins
Owner, MS
Michael has been working in the fitness industry since 1984. He earned a Bachelor's Degree in Physical Education, a Coaching Certification from the University of Oregon, and a Master of Science in Physical Education with an emphasis in Sports Psychology from California State University of Hayward. He has served as a college-level cross country and track coach and worked as a personal trainer for 10 years. Michael has been a certifying trainer for Fitness Resources, certifying personal trainers through the National Academy of Sports Medicine (NASM). He also consults with other health clubs to build and enhance their personal training departments.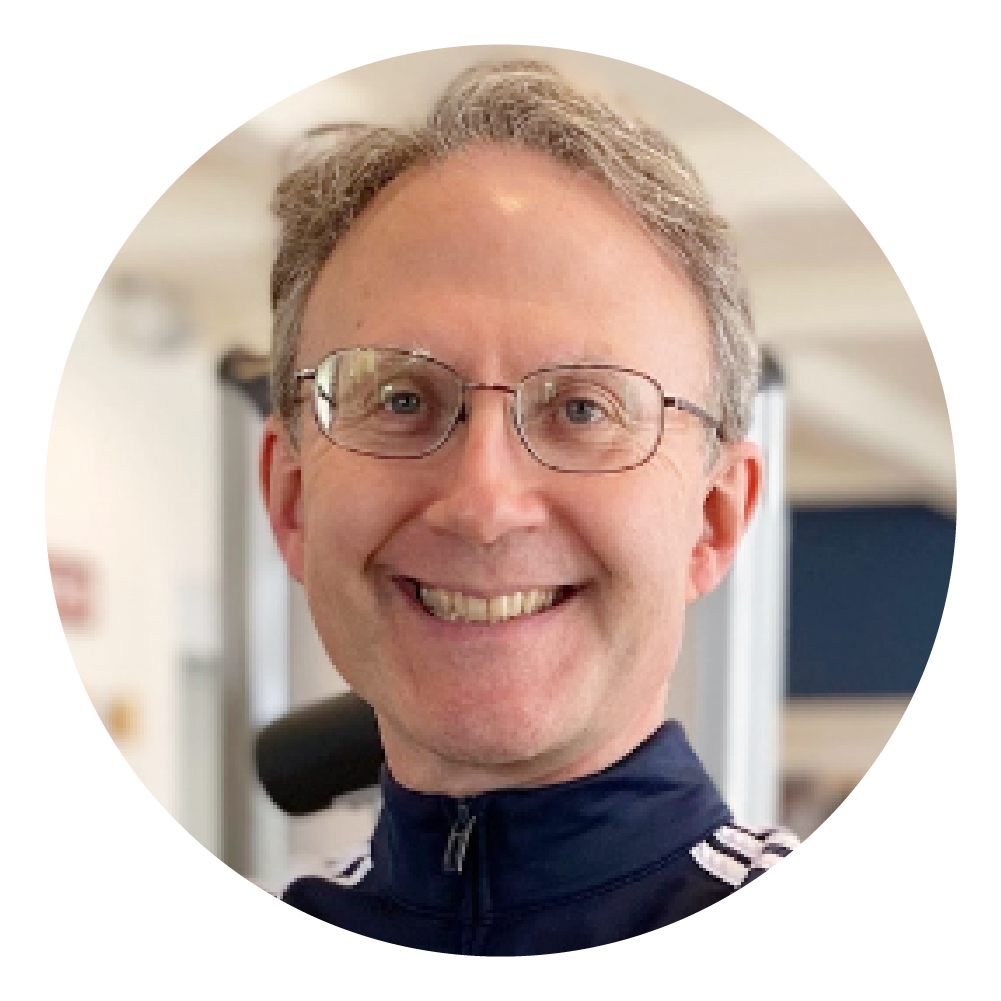 John Hoeber
Owner, MS, RD, CSSD
John is an Elite Fitness Trainer and Registered Dietitian specializing in weight loss, post rehabilitation conditioning, and fitness programs for beginners and athletes. He creates fitness and nutrition programs that offer practical solutions to individual challenges. For 30 years he has provided fitness training for individuals of all abilities from rehabilitation to recreational and professional athletes, ranging from 8 to 98 years of age. In addition, he has coached 16 seasons of various youth sports.
John obtained his Bachelor's Degree in Clinical Dietetics in 1988, and his Master of Science in Clinical Nutrition from Boston University in 1989. He has been a Registered Dietitian (Academy of Nutrition and Dietetics) since 1988, personal trainer since 1993, and Certified Specialist Sports Dietitian (AND) since 2008. He is certified as a fitness trainer with the American College of Sports Medicine (ACSM), National Academy of Sports Medicine (NASM), and Aerobics and Fitness Association of America (AFAA). He is certified as a Wellness Coach (wellcoachesschool.com), Corrective Exercise Specialist (NASM), Performance Exercise Specialist (NASM), and Golf Fitness Instructor, Level 2 (Titleist Performance Institute). He's been the lead instructor for Body Kinetics' Applied Personal Training Program since 2005.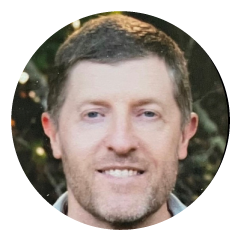 Wayne Patton
Chief Operating Officer, MS
Wayne has been with Body Kinetics over 8 years and the Chief Operating Officer since February 2021. While in school, Wayne ran track & field at a high level and graduated as a 3-Time All-American, and as an NCAA Division II National Champion in the 800 meters. He has been coaching at Marin Catholic High School since 2011 and was promoted to Head Coach back in 2015. He was General Manager of Meridian Sports Clubs/Bodies in Motion. He is highly experienced in the health, wellness and fitness industry and is skilled in coaching, sales, team building, marketing, and strategic planning. Wayne graduated from Canisius College with a Master of Sports Administration degree in 2014 and attended University of Northern Colorado where he obtained a Bachelor's Degree in Recreation Administration. He received an Associate Degree at Western State College.
Become a Personal Trainer
At Body Kinetics Academy
Since 1990, Body Kinetics Academy has guided hundreds of students in becoming successful personal trainers. We offer National Academy of Sports Medicine (NASM) courses in CPT, Nutrition, CES, PES, Pilates and CEUs. Enhance your learning with twice weekly livestream classes and monthly Saturday workshops. We thoroughly cover the NASM materials in preparation for your CPT exam and teach you how to apply your training to a variety of clients. In the end, you will have the knowledge, confidence, and ability to begin your personal training career. What are you waiting for? Register today to take the first step toward a fulfilling career in personal training.